ghee that makes you strongest. But despite the misconceptions that buzz around desi ghee, let's still take a jump into the advantages of this golden syrup that is one of the most popular yet highly nutrient-dense superfoods.
So what is desi cow ghee and what wonders did it earn to be so incredible and different nutritional rate from other alternatives? It is churned directly from the huge fat of buttermilk and keeps it simmering for an aromatic flavour and taste. If the method sounds plain and fully authentic, then how come it is healthy from other options?
Desi ghee is consistent with fat-soluble vitamins that are highly nutritious for weight loss. Due to its high smoking point, grass-fed ghee doesn't allow the generation of free radicals that damage cell function. Desi ghee includes a high amount of omega-3 fatty acids along with vitamin A.
Hold that thought! In the coming paragraphs, we are going to deep dive into desi ghee nutrition and eventually about the several health benefits of this golden potion. Clearly swapping modern refined store-bought oils with desi cow ghee has been perhaps one of the biggest health hazards in recent years.

Read More : WHY DOES DESI COW GHEE IS THE MOST NUTRITIOUS CHOICE
Desi Ghee Nutrition Value
One teaspoon of ghee contains:
Calories – 42
Protein – grams
Fat – 5 grams
Carbohydrates – 0 grams
Fiber – 0 grams
Sugar – 0 grams
Ghee is a rich source of
Vitamin A
Vitamin C
Vitamin D
Vitamin K
You will also find an abundance of vitamin E and antioxidants in your desi cow ghee. The antioxidants and vitamin E enriched in desi cow ghee are directly connected to reducing heart diseases, cancer, arthritis, and cataracts.
Here are 5 benefits of Desi Cow Ghee that makes you the strongest
Desi ghee has healthy benefits from kitchen counters to beauty care treatments, the benefits of desi ghee are endless.
1. Desi Ghee for Weight Loss
Desi ghee is a crucial source of conjugated linoleic acid that is a vital precursor in fighting against obesity. CLA found in pure ghee may potentially assist in overweight problems and simultaneously help to work on the mass body fat in some people.
Also, grass-fed cow ghee is loaded with healthy omega 3 fatty acids that are useful in diminishing the fat mass and promoting weight management. Many people have also suggested a reduction of their belly fat secret is the consumption of desi ghee regularly.
2. Keeps You Warm Within
Ever heard of warm nutrition-rich healthy cooking recipes with desi ghee? One of the most regularly consumed immune-boosting and tasty popular ingredients in the subcontinent is desi cow ghee. Though there are multiple other wonderful benefits of grass-fed ghee that make it special.
There is not only one recipe that comes with desi cow ghee, rather there are many other winter foods that significantly keep you warm from within. Recipes like suji halwa, gajar ka halwa, moong dal halwa, pinni are other forms of winter desserts all involve the usage of grass-fed ghee.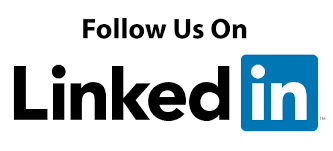 Read More : Ayurveda and the Golden Goodness of Ghee
3. Desi Ghee for Skin
I have personally been a big sufferer of dry brittle skin. Ghee treats eczema from peeling and patchy skin. Of course, my first reaction was how crazy it sounded, but the need of the hour was quite compulsive and I had to offer it a try regardless.
Just a single application brought me quick results and cured my skin in no time. Desi cow ghee has been a staple part of ancient beauty care treatment and is still celebrated as a treasured skincare routine.
Due to its fatty acid structure, it nourishes dry skin. Since it is made directly out of cow milk, the quality of cow's milk makes it an ample reactor for healthy and supple skin.
4. Desi Ghee for a Strong Gut Health System
Organic cow ghee is also nutrient-dense with butyric acid. Butyric acid is one of the most supreme health support to our intestines and gut. Our colon cells use butyric acid as the basic source of energy. It further promotes many benefits like;
Bowel movement of your gut tract.
Assists in healthy digestion.
Inhibits the development of any unwanted bacteria in your health tract.
Besides being a health stimulant for the gut system, butyric acid is also useful for the digestive system such as reducing hunger levels, supporting healthy cholesterol levels, and increasing insulin sensitivity.
5. Desi Ghee is Good Heart Health
Contrary to popular belief that organic ghee assists in increasing fats, desi cow ghee has turned out to be quite the opposite! Consumption of organic pure ghee as compared to other refined oils is much secure and healthier for heart health.
The reason why desi ghee is madly effective for heart health indicates that fats present in organic ghee are not related to the storage of fats. When consumed in moderation, desi cow ghee can assist to lower the bad cholesterol and significantly enhance the good cholesterol in the system.
However, desi cow ghee should be eaten in moderation, and how many dollops should be consumed? we will discuss.
Ways to Add Pure Desi Ghee to Your Everyday Food
This comes down to the most important question that must be buzzing in your head after so much of the advantages of desi cow ghee.
Well, there is no one way to consume desi cow ghee. You can try this in many ways that are good for you. Here are some healthy ways to add grass-fed cow ghee to the diet.
Desi Ghee in Hot Milk : Take a tablespoon of desi ghee, add it to hot milk, and drink for some extra boost of energy for the day. Consumption of desi cow ghee in milk benefits is humungous!
Desi Ghee on Roti: Spread a single tablespoon on your rotis, or smear a spoon of desi ghee paratha to relish your breakfast.
Directly consuming Desi Ghee: You can simply ingest a single tablespoon of grass-fed ghee that keeps you energetic, promotes good strength and glow to your skin from there.
However, the important key point here is the use of desi cow ghee in moderation, that is one tablespoon (1 tbsp) of grass-fed ghee.
Conclusion:
Indian desi cow ghee promotes our health in the initial step of our life whose benefits we get to experience in the latter days as we get older. Therefore, our parents and grandparents recommend the consumption of grass-fed cow ghee in their daily cooking.
If you want to source organic desi cow ghee made by the traditional method, the best place is Suresh Farm direct from the village, so order it online from here: www.SureshFoods.com